Cursor animation
Setup
The example uses one game object with a sprite component and a label (to show the duration). The game object contains the script that sets and animates the normalized cursor value making the sprite's animation progress and shows the duration value on the label: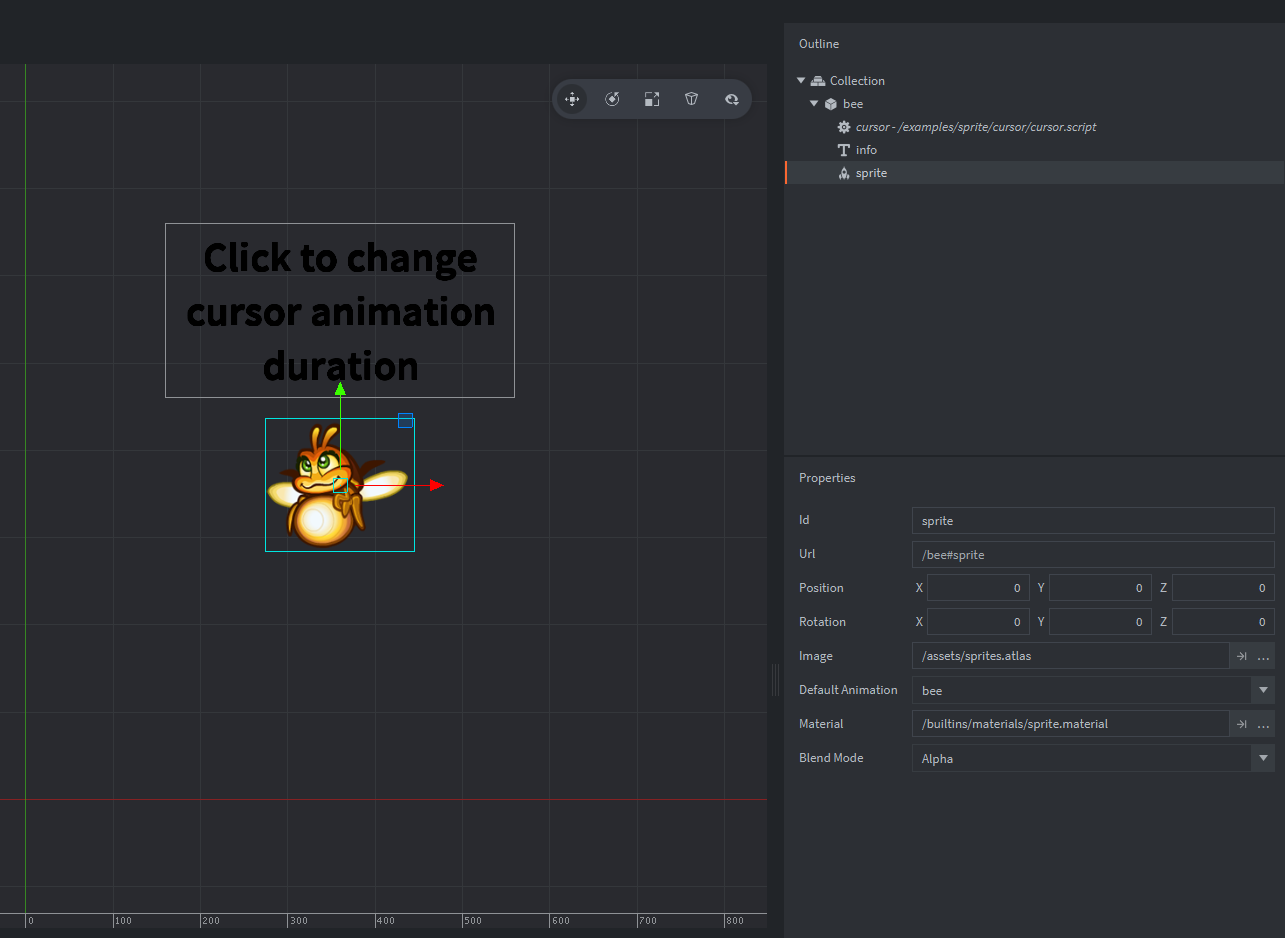 Scripts
cursor.script
If you want to play with these examples, you can get the project on Github.
Do you want to see more examples? Why not write a few yourself and submit a pull request? We love contributions.
GITHUB