Parent/child
Setup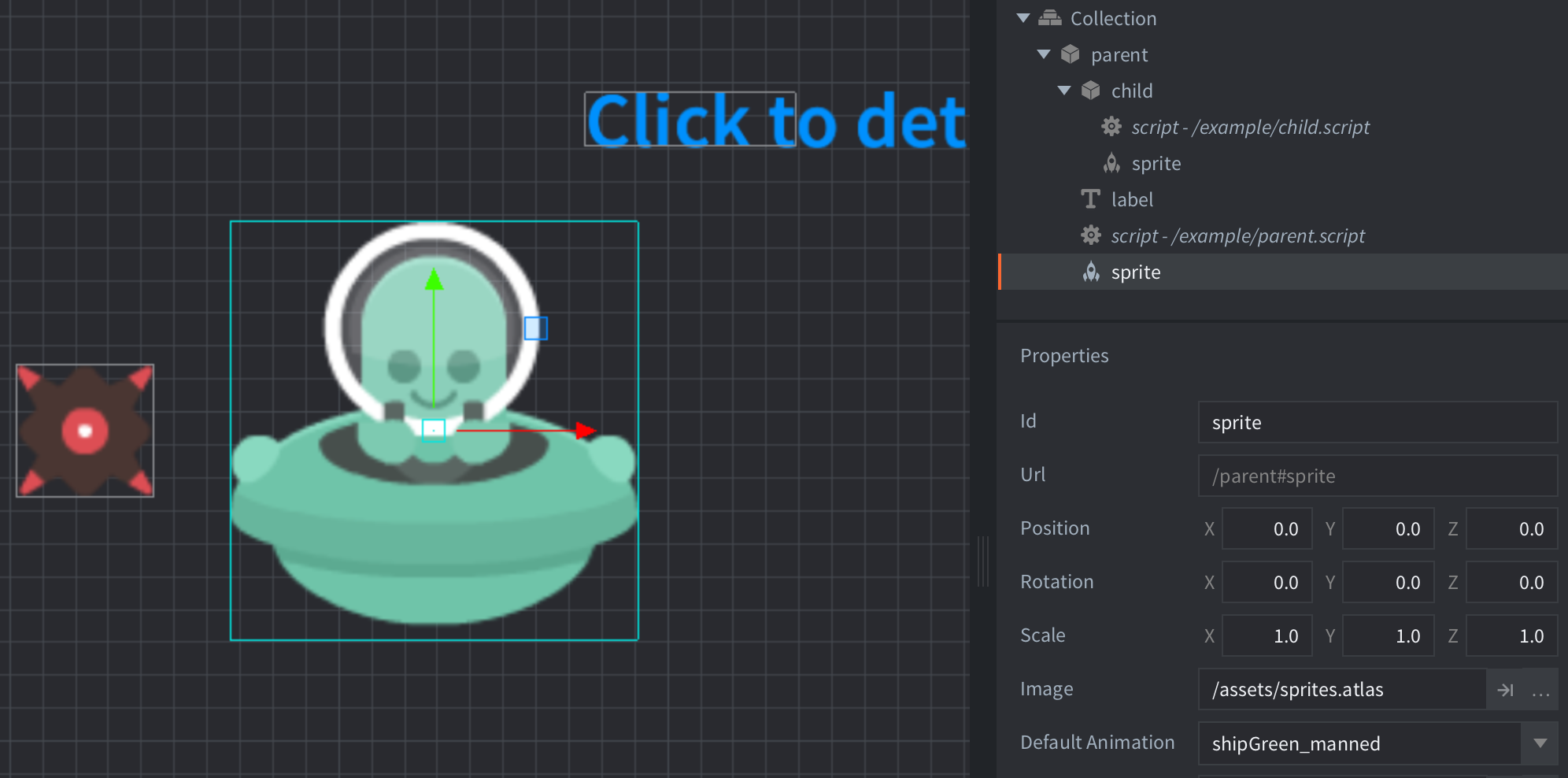 The parent/child relation is set up right in the editor by placing the parent and child game objects in the same collection and then simply dragging the child game object onto the parent.
Note that such a hierarchy must be created in a collection if you do it in the editor.
Scripts
parent.script
child.script
If you want to play with these examples, you can get the project on Github.
Do you want to see more examples? Why not write a few yourself and submit a pull request? We love contributions.
GITHUB