Proxy
Setup
The setup consists of several collections and game objects.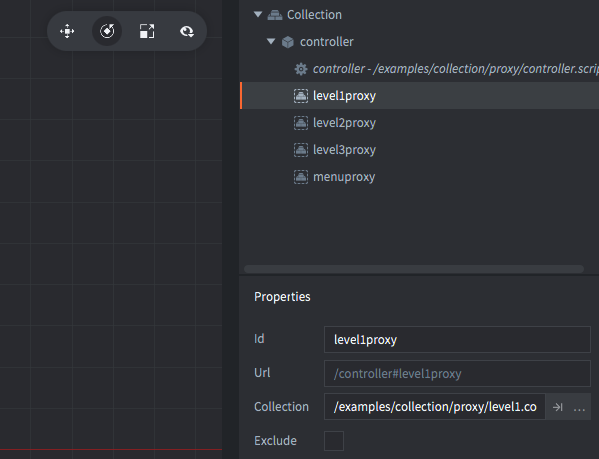 proxy.collection

This is the bootstrap collection specified in game.project. Contains:

A Script that handles loading and unloading of collection proxies
Four Collection proxies referencing a menu collection and three level collections.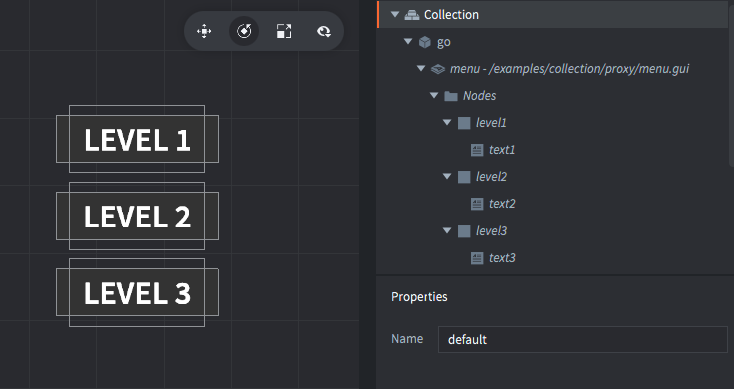 menu.collection

This collection contains a menu. Contains:

A GUI with some box and text nodes that acts as buttons.
A GUI script that handles the logic of clicking on the buttons and sending messages back to the proxy.collection.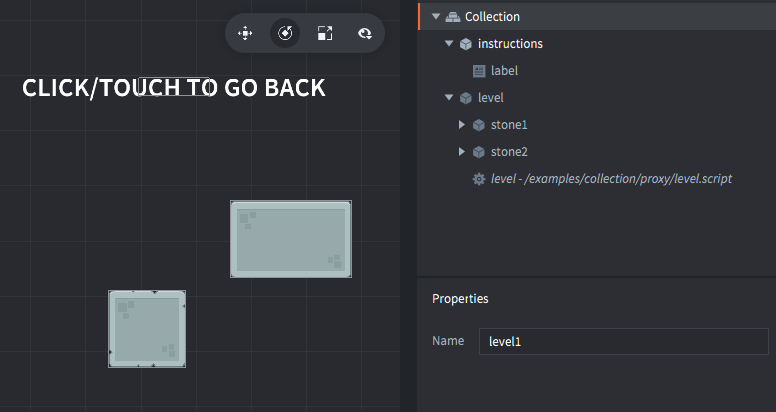 level1-3.collection

Collections representing the levels of a game. Contains:

Script with logic to send a message back to the proxy.collection to show the menu again.
Scripts
controller.script
menu.gui_script
level.script
If you want to play with these examples, you can get the project on Github.
Do you want to see more examples? Why not write a few yourself and submit a pull request? We love contributions.
GITHUB