Physics debug
Setup
With the physics visualization on, all collision object shapes are visible. In addition, at intersections the normals at the collision points are shown.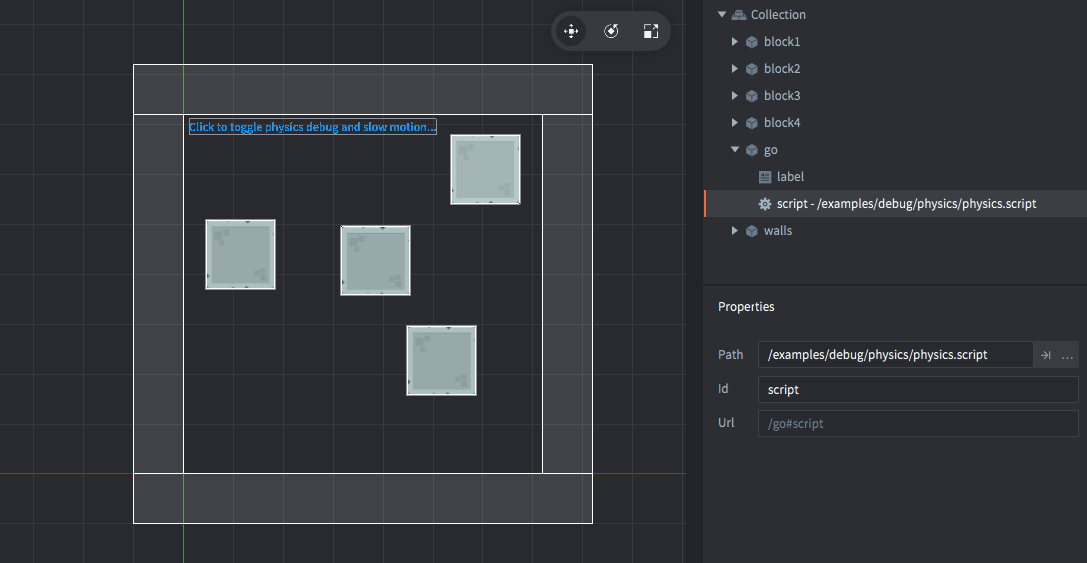 Scripts
physics.script
If you want to play with these examples, you can get the project on Github.
Do you want to see more examples? Why not write a few yourself and submit a pull request? We love contributions.
GITHUB