Repeating timer example
Setup
The example shows how to use Defold built-in timer and uses two indicators:
A numerical time text with seconds counter created using a text node
A circular time indicator created using a pie node
The timer trigers updates of those two indicators every 1s to form a counter.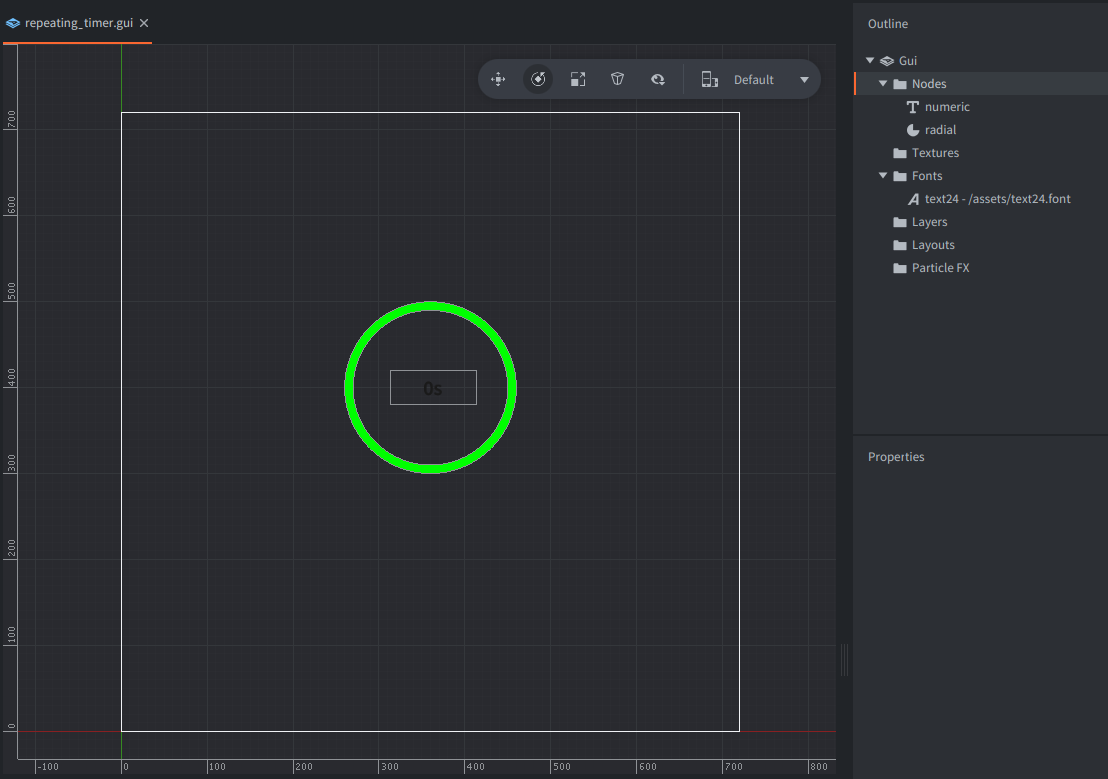 Scripts
repeating_timer.gui_script
If you want to play with these examples, you can get the project on Github.
Do you want to see more examples? Why not write a few yourself and submit a pull request? We love contributions.
GITHUB